MySegmenter Segmentation Software
Introducing the segmentation software that understands your need. Industry leading segmentation software that makes 3d visualization, 3d medical image data easy to create and help Biomedical engineers and researchers better understand the patient anatomy.
This comprehensive segmentation tools with advanced editing can help you quickly create 3D models of bones, vasculatures, and any anatomy that you are looking to segment.
Fill out this form and we will send you a link to download the software.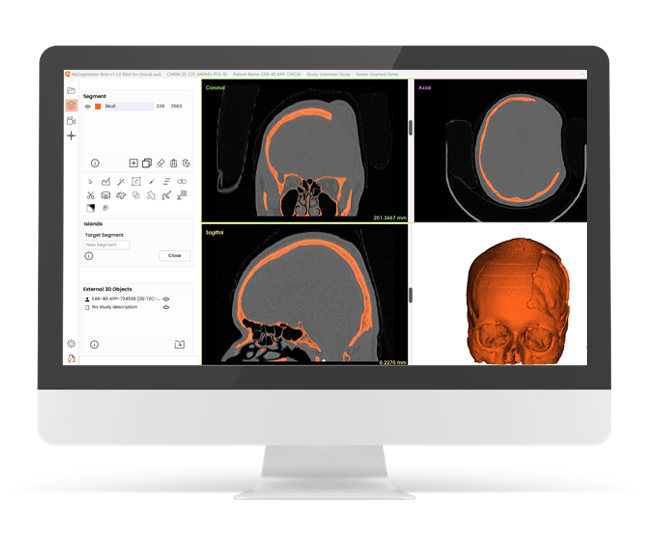 Advantages
Easy GUI
Fast and Accurate image segmentation
Support & maintenance
Download Sample Data
*Click on any anatomy and download data